Kandiyohi County, Minnesota
New County Coordinator
Sarah Thorson Little kandiyohigenie@gmail.com

Kandiyohi County was established in 1858. Originally, the northern half of today's county was Monongalia County and the southern half Kandiyohi County, each county consisted of 12 townships. Then in 1870 the two counties were consolidated under one name..Kandiyohi. The name Kandiyohi is taken from the Native American words meaning Where-The-Buffalo-Fish-Come...Kandi meaning buffalo-fish and ohi meaning in. The name refers to the abundance of fish found in the county's lakes.
---
Kandiyohi County has several historic sites. One is the Guri Endreson log house which was built in 1858 and was the home of Guri Endreson and her family. During the Dakota Conflict, Guri saved three men, despite the fact that her husband and son were killed and her daughters kidnapped. The cabin is listed on the National Register of Historic Places and is open to the public during the summer months. The house is located NW of Willmar, off Highway 12 and County Road 5.
Another interesting site is the Oscar Erickson cabin. Oscar Erickson and Solomon Foot were wounded and at least one Dakota Native American was killed at the Erickson cabin during the Dakota Conflict. Erickson and Foot were two of the first settlers in Willmar Township. The Erickson cabin still stands and is located west of Willmar off U.S. Highway 71.

For Information on Kandiyohi County

Townships in Kandiyohi Co.....Cemeteries in Kandiyohi Co.

Kandiyohi County Resources, vital records information, helpful addresses

View Surnames.in Kandiyohi Co....Post Your Surnames.from Kandiyohi Co.....Look-up volunteers

A Minnesota Map locating Kandiyohi Co. Kandiyohi Co. Photos

Where to find Naturalization Records ..... What Newspapers are available and where to find them

Search engines for Kandiyohi Co. searches all sites at Rootsweb that contain queries, surnames and other resources pertaining to Kandiyohi County

---

Kandiyohi County Queries

Kandiyohi County Queries are now be posted on the Message Board at Rootsweb (See below for link). By posting your query on this system, your query will be connected to the GenConnect Search Engine worldwide. Your query will then be seen by more people and responses to your query can be posted in a threaded format.

---

GenConnect Boards for Kandiyohi County, Minnesota
You may post to any of these boards, just click on the link above

All categories of the GenConnect Boards for Kandiyohi County are now merged and can be filtered. Just click on the above link and post Bible records, biographies, deed records, obituaries, pension records and wills for your ancestors from Kandiyohi County, Minnesota.

---

Subscribe to the Kandiyohi Co. Mailing List

Send a message to: MNKANDIY-L-request@rootsweb.com

in the body of the message type: SUBSCRIBE

Leave the subject line blank

---

History of Some Early Pioneers in Kandiyohi County
(arranged by township)

* Source: Illustrated History and Descriptive and Biographical Review of Kandiyohi County Minnesota. Published by Victor E. Lawson, and J. Emil Nelson, Publishers of the Willmar Tribune, Willmar, Minn. Compiled and arranged under the direction of Victor E. Lawson and Martin E. Tew, St. Paul, Minn., The Pioneer Press Manufacturing Depts., 1905.

The Kandiyohi County Historical Society has an index of names of those individuals found in the above book. Click on their name and send them an e-mail for additional information
Here are links to help you find answers to your genealogy questions
Kandiyohi County Links


Minnesota Related Genealogy Links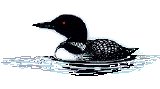 MNGenWeb Archives ....table of contents for all Minnesota counties. A great source for Minnesota censuses, bios, cemeteries, etc.
Minnesota Historical Society ....now does research for a fee. They search city and telephone directory listings, county plat maps, death record index, federal census records for MN, military records, naturalization records, obituaries, and other newspaper articles.

Searching for your Scandinavian Roots? Check out these sources

Look-up Volunteers ....volunteers for Norway, Sweden, Luxembourg, Netherlands and Minnesota

Other Genealogy Links



Visit Kandiyohi County's neighbors


In March and April, 1996 a group of genealogists organized the Kentucky Comprehensive Genealogy Database. The idea was to provide a single entry point for all counties in Kentucky, where collected databases would be stored. This was the beginning of the USGenWeb Project, of which Minnesota is a part.
This page last updated April 25, 2019
© Copyright 2001-2019 by Kandiyohi County Coordinators for the MNGenWeb Project
All Rights Reserved